Jomashop Valentines Day Sale 2018
Where did the year go? It's Valentines Day again at Jomashop with up to 75% off on the best brands from Citizen, Longines, Invicta, Jaeger Lecoultre, Gucci, Maurice Lacroix and more. If you want to show your love and let's face it, your exquisite taste, you're not going to want to miss out on this year's amazing deals from Jomashop.
Just as taster look at the types of saving you can make this year on all your favorite brands from Citizen to Gucci, there's something for everyone at a price that's unbeatable. Don't take my word for it, take a look and see for yourself.
CITIZEN
offer expires
Tuesday, February 06
UP TO 55% OFF
LONGINES
offer expires
Tuesday, February 06
UP TO 40% OFF
JAEGER LECOULTRE
offer expires
Tuesday, February 06
UP TO 33% OFF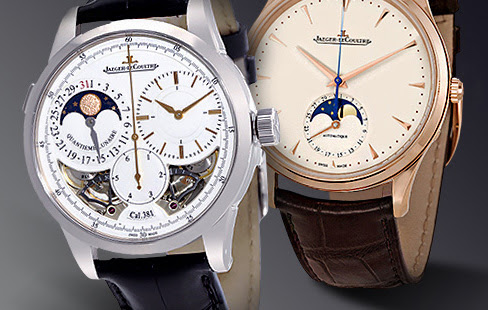 While you're checking out these deals I'm off to find even more and exciting discounts for my readers. Let me know what you think because I'm always grateful for the feedback. But I'll leave you with a catchphrase or tagline from a well know sports footwear manufacturer……Just Do It!
Happy Valentine's ;o)
If you're looking for the perfect Watch at the perfect price, from a trusted source, you know it can be a stressful experience, with the right help and advice, you too can find your dream timepiece. As I'm considered an expert in my field and I write for other publications like Wrist Review I know you'll benefit from my experience and avoid the pitfalls.
Read My Best Discount Watch Stores Reviews
Read The Online Watch Buyers Guide
If you are considering buying online you may be interested in reading the "How to choose a watch for your wrist size" article here.
Did you like this post? If you did, please share or like it so others know about it. If you don't like it please tell me why. I'd love to know what you think.